William Odom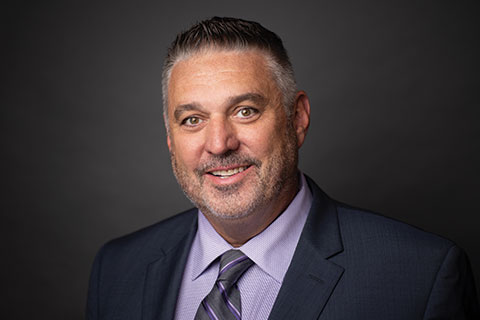 Former FBI Special Agent, FBI Certified as a Computer Forensic Examiner and as a Computer Crime Investigator
---
Key findings
Affidavit Highlights:

"I do not see a reasonable nor plausible explanation for these inconsistencies in the digital evidence. As such, it is my opinion that digital evidence was altered while in FBI control and that such altered evidence was presented in court against Mr. Raniere in the case U.S. v Raniere, et. al."

"Certain digital evidence presented in trial by the FBI against Mr. Raniere appears to have been manually created and altered by a person or persons unknown. Furthermore, this evidence manipulation appears to further the government's narrative that the contraband images were taken from a digital camera seized from the defendant."
Bio
William Odom has over 25 years of experience in computer forensics, cybersecurity investigations, electronic discovery, and expert testimony globally. He is a Co-Founder for Orbital Data Consulting, where he leads the global team for Digital Forensic and Incident Response investigations.
Odom began his career in digital forensics as a Special Agent with the FBI where he received training in general investigative techniques, computer intrusion and security matters and national intelligence and counterintelligence matters. He was also certified through the FBI Laboratory as a Certified Computer Forensics Examiner for the FBI's Computer Analysis Response Team (CART) and served both in the New York and Houston Field Offices. During his service, he managed the Computer Forensics Lab for the Houston office of the FBI and was involved in nearly all the 200+ federal matters investigated by the FBI, ranging from white-collar crime to terrorism and national security matters.
Odom was also an adjunct instructor of Digital Forensics at Sam Houston State University, where he both created and taught basic and advanced Digital Forensic courses to both law enforcement and university students.
His experience includes cybersecurity breaches and intrusion investigations, electronic discovery, forensic computer science, information security and data analysis experience. He has significant expert testimony experience related to computer forensics, written numerous affidavits and managed the collection of thousands of computers, network and mobile devices. He routinely consults with clients regarding electronic discovery matters, such as helping clients prepare for discovery by assessing sources of Electronically Stored Information ("ESI") and designing preservation and collection protocols. He has directed the preservation, analysis, and review of ESI in a range of matters including intrusion and criminal investigations, independent litigation, regulatory compliance, and internal inquiries.
He has led numerous projects for Fortune 500 companies and their counsel. His experiences in these matters cover numerous industries, including Oil and Gas, Automotive, Financial Services, Healthcare, Consumer Products, Technology, Retail, and Manufacturing.