Joseph Tully, Esq.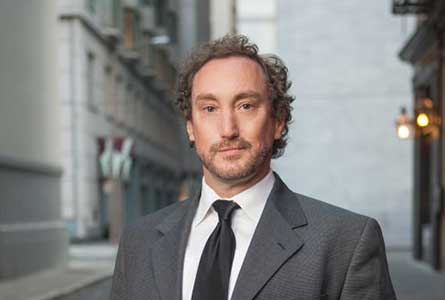 Criminal defense attorney representing Keith Raniere, Top 100 Trial Lawyers
---
Statement Highlights
"If justice prevails here, these charges cannot stand. The level of tampering here is deeply disturbing. It is multiple instances of documented tampering involving multiple parties."

"There's no need to fabricate evidence for a guilty man. The fact that they fabricated evidence here and to the degree that they did, it shocks the conscience."

"I'm challenging not only the media, I'm challenging the FBI, and I am challenging the United States Attorney's Office…The tampering happened and it happened to critical pieces of evidence while they were in the possession of the FBI. It's been proven to a scientific certainty that it happened. If you are in the FBI, if you're a good person, if you want the truth to come out, and if you want to restore integrity to your office, to your institution, then you will look at this. If you are in the appellate court, you should not sit on this. We will not go away. These claims will be heard in court."

Bio
Author and Lawyer Joseph Tully represents Keith Raniere in US vs. Raniere, and was the attorney who filed the Rule 33 motion exposing Dr. Rick Kiper's finding of tampering in the case.
Tully brings a passion to law practice rarely seen among criminal defense lawyers and it drives his spectacular record. Tully & Weiss, his California criminal defense law firm, covers the entire state with offices in Martinez, San Francisco, Redding, Fresno, and LA/OC. Mr. Tully and team outwork and out-prepare prosecutors to combat the California's massive law enforcement and judicial advantages over an individual. This imbalance of power against the innocent is the topic of Mr. Tully's book California: State of Collusion.
Joseph Tully is a Certified Criminal Law Specialist, an elite certification awarded to less than 1% of California lawyers by the California State Bar Board of Legal Specialization. In addition, Joseph Tully has been listed among the National Trial Lawyers' "Top 100 Trial Lawyers" multiple years. He has an extraordinary record of victories in high profile trials from Redding to LA to Contra Costa County and multiple precedent-setting wins in self-defense trials. His diligence and meticulous preparation resulted in scores of great outcomes for cases others declared impossible.