Alan Dershowitz, Esq.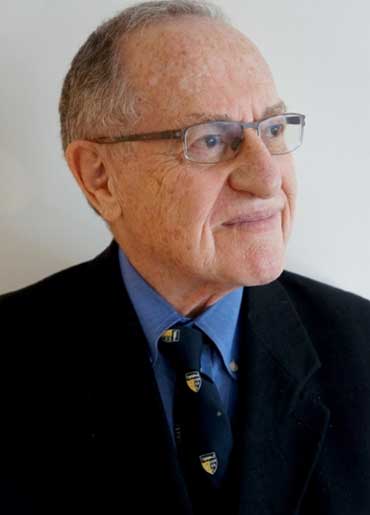 Harvard Law Professor Emeritus, World renowned criminal defense attorney, Defender of individual rights
---
Statement Highlights
"If true, this is really an attempt to frame somebody based on manipulation of data. That's just unacceptable in an American court and in the American legal system."

"I challenge the media to cover this case vigorously and critically. Look at our experts, and look at them critically, and come to your own conclusions until this is completely heard and disposed of by the court."
Bio
Alan Dershowitz is a Brooklyn native who has been called 'the nation's most peripatetic civil liberties lawyer' and one of its 'most distinguished defenders of individual rights,' 'the best-known criminal lawyer in the world,' 'the top lawyer of last resort,' and 'America's most public Jewish defender.' He is the Felix Frankfurter Professor of Law at Harvard Law School. Dershowitz, a graduate of Brooklyn College and Yale Law School, joined the Harvard Law School faculty at age 25 after clerking for Judge David Bazelon and Justice Arthur Goldberg.
While he is known for defending clients such as Anatoly Sharansky, Claus von B'low, O.J. Simpson, Michael Milken and Mike Tyson, he continues to represent numerous indigent defendants and takes half of his cases pro bono. He is a vocal defender of civil liberties and the constitution through his media appearances and
Dershowitz is the author of 40 works of fiction and non-fiction, including 7 bestsellers. His writing has been praised by Truman Capote, Saul Bellow, David Mamet, William Styron, Aharon Appelfeld, A.B. Yehoshua and Elie Wiesel. More than a million of his books have been sold worldwide, in numerous languages, and more than a million people have heard him lecture around the world.